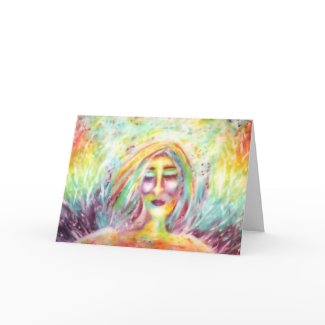 Today I am featuring my "Angel Art" Christmas card. On the front is an image of a recent painting I did entitled "Angel of Imperfection" and inside it reads, "Happy, Joyful, Wonderful Christmas!" (or change to your own message.)
There was a time when I required the perfect circumstances before I would even attempt a painting. I needed to have all my other tasks and chores done, my studio needed to be clean and I needed a clear mind and a positive attitude. This ensured that I very rarely painted. In fact, the only times I did paint was when my desire to do so led me to override and rebel against these requirements. Slowly, I realized the requirements had to go. Now I'm proud to say I finished my last painting while in my bathrobe at 4 o'clock the morning of Thanksgiving in a messy studio when I had a million other things to do, which was absolutely the perfect time.
That was a victory but I am still a recovering perfectionist when it comes to painting and a lot of other things, including Christmas. I suspect many people suffer frustration this time of year due to high expectations and a perceived need to buy the perfect present, have the perfectly decorated house, host the perfect party or make the perfect meal. Very rarely do things work out the way we plan them but most of the time they do indeed work out, sometimes even for the better if we are patient enough to adjust and look for the blessing in every circumstance. Sometimes a last minute gift is a big hit, a broken ornament becomes part of a beautiful mosaic, a snowstorm allows a party to be more intimate and relaxed or a burnt turkey leads to the best pizza you've ever had.
Like some of the best Christmas presents, life's gifts don't always come neatly wrapped in beautiful paper with a color coordinated bow. Life can be messy, chaotic and full of challenges and it is often all the more glorious for it.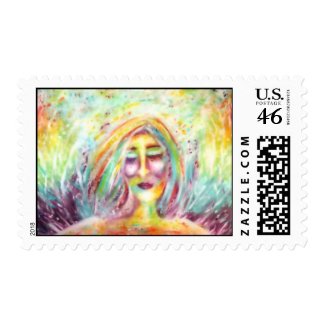 "Angel Of Imperfection" Art by Victoria Lynn Hall
by
Victoriart
Join Zazzle.com's
artist affiliate program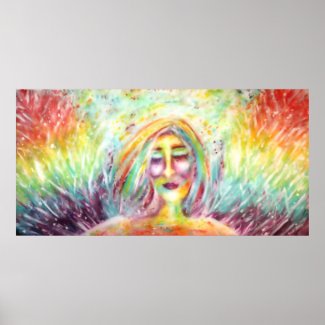 "Angel Of Imperfection" Art by Victoria Lynn Hall
by
Victoriart
Browse other
Angel Posters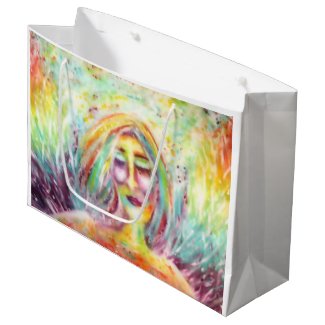 "Angel Of Imperfection" Art by Victoria Lynn Hall Large Gift Bag
by
Victoriart
Look at Colorful Gift Bags online at
Zazzle.com