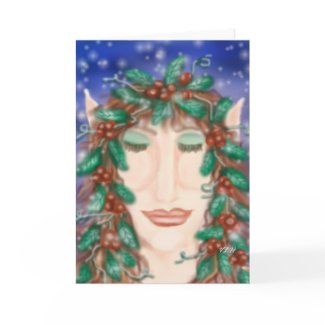 Today I am featuring my Magical Holiday Elf Greeting Card. On the front is my "Berry and Bright Elf" digital painting and inside it reads, "Wishing You A Magical Holiday Season" (or personalize with your own message).
I guess I do a lot of what is termed "fantasy art"; fairies, mermaids, elves and the like. However, to me these creatures are very real. Not that I think I am going to run into a band of fairies at the coffee shop or see a unicorn at the zoo but I know them when and where I do see them, and so do you. These things exist in books, films, all forms of art and they exist in our collective imaginations. I myself was raised on fairy tales and these stories and images are to me like another language, a way to capture and express feelings and experiences of the magic I can find in an ordinary day if I take the time to notice it.
It's easier to see "fantasy" images this time of year. Elves and flying reindeer and any number of mystical beings come out of the woodwork and invade shopping malls and television screens and yes, even holiday cards. I suppose you can see them as advertising gimmicks or silly characters that entertain gullible children but I don't. I see them as very wise and dear friends.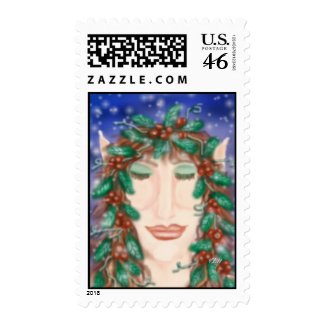 Magic Elf Holiday Postage
by
Victoreeah
make your own stamp
using zazzle.com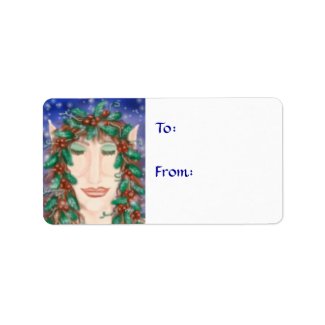 Magical Holiday Elf
by
Victoreeah
See other
Sprite Labels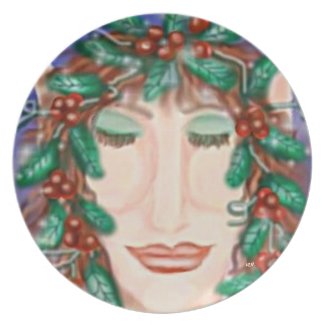 Berry & Bright Magical Winter Elf Holiday
by
Victoreeah
Browse more
Elf Plates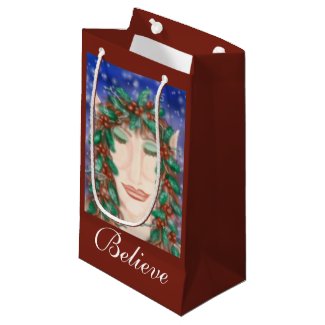 Berry & Bright Winter Elf
by
Victoreeah
See more
Sprite Gift Bags