Today I am featuring my "Christ's Compassion" Christmas Card. On the front of it is my "Christ's Compassion" digital painting and inside it reads, "May the glory of Christmas awaken the compassion that God has placed in the hearts of all His children."
I have been hesitant to feature or write about my thoughts on this card because I know many people are sensitive when it comes to religion. For example, I know that there are people who are offended by what they deem "inaccurate" artistic representations of Jesus Christ. My mental image of Christ and thus, my painting, is likely influenced in part by those representations and also movies like "Jesus Christ Superstar" and "Jesus Of Nazareth".
I know that there are scholars and religious experts that might disagree, but I don't think anyone can really know what Jesus Christ looked like and I don't think it matters. In fact, many Christians believe that, in addition to being a historical and religious figure, that "The Christ" is actually the divine spirit that lives in all human beings. If you believe this, then you will see him in everyone.
As to what I believe, to put it simply, I believe in compassion.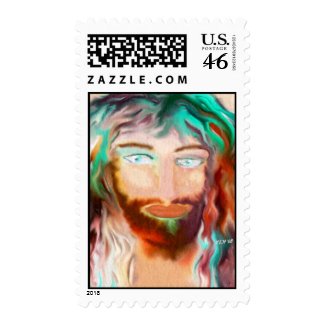 Compassion Postage
by
Victoreeah
custom stamps usps
made on zazzle.com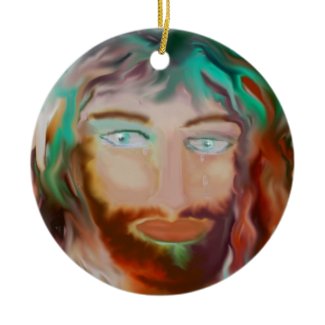 "Christ's Compassion" Art
by
Victoreeah
Design a
custom photo ornament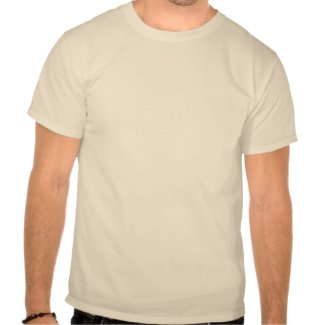 Christ's Compassion
by
Victoreeah
View more
Compassion T-Shirts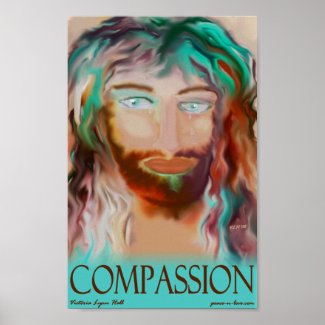 Christ's Compassion
by
Victoreeah
Browse more
Compassion Posters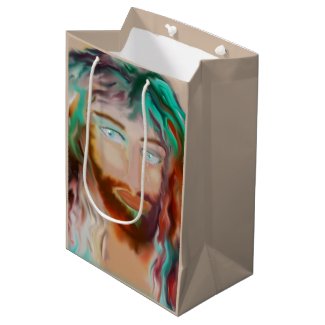 Christ's Compassion
by
Victoreeah
See more Christian Gift Bags at
zazzle.com