Shaun Cassidy, The Garden Gnome
Once upon a time in my garden I asked Shaun Cassidy the garden gnome, "Shaun Cassidy, how do I get rid of evil fairies?"
"With hard work," he replied, "they hate that and it has the added effect of attracting good fairies."
I knew he was right, so this spring Hippie and I rolled up our sleeves and did some major work in the garden. Sure enough, not long after that I began to notice less evidence of evil fairies and more of a presence of magic and goodness. See for yourself in the photos I took and posted below.
As long as you obey her rule, this fairy is one of the good ones
Garden Guardian
A Magical Mermaid tries out our new tree swing
For Good Fairies Only - Our new fairy house.
And we gardened happily ever after.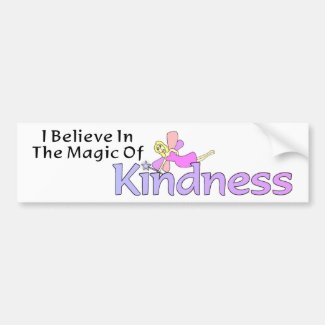 I Believe In The Magic Of Kindness Bumper Sticker
by
Victoreeah
Check out more Kindness Bumper Stickers at
Zazzle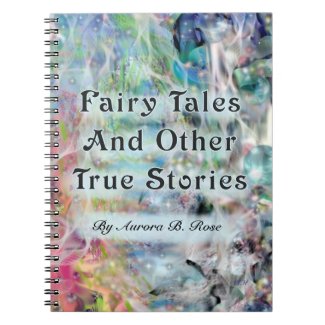 Fairy Tales And Other True Stories Custom Spiral Note Books
by
Victoreeah
Browse Fantasy Notebooks online at
Zazzle.com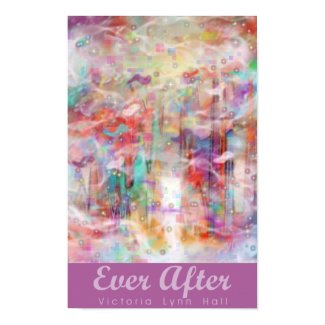 Ever After Poster
by
Victoreeah
Browse through more
Posters
, Art & Prints at Zazzle.com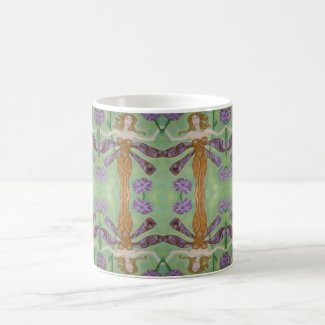 Dragonfly Fairy Art Nouveau Mug
by
Victoreeah
Look at other Dragonfly Mugs at
zazzle.com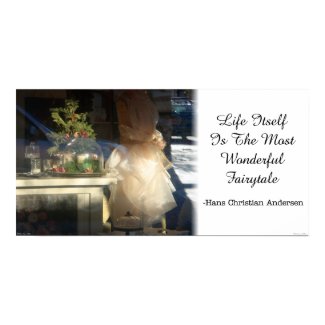 Fairytale Photography Print
by
time2see
Browse Fairytales Posters online at
Zazzle.com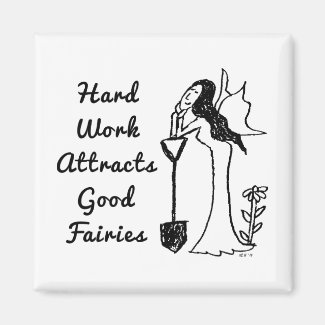 Garden Fairy: Hard Work Attracts Good Fairies Refrigerator Magnet
by
Cabagelow
Check out more Magic Magnets at
Zazzle