Create Art Every Day 30 Day Blogging Challenge Collage
I can't believe we are finally here at the last day of my 30 Day blogging project. Thank you so much to anyone and everyone who has accompanied and encouraged me on this journey.
One thing that was worrying me as I approached the end of this project was whether it will be difficult for me to proceed with blogging without this Create Art Every Day theme to organize my posts around. Then I realized that this journey turned out to be about much more than that theme anyway. After all, many of the subjects I blogged about were not exactly "art" in a technical sense. It turns out that the real art I was practicing every day, however imperfectly, was the blogging itself.
Shortly after reaching this conclusion I came across these words from the poem Sometimes by Mary Oliver:
Instructions for living a life:
Pay attention.
Be astonished.
Tell about it.
This is what blogging is teaching me to do. It's making me pay more attention to my life which has resulted in my being astonished in the best possible way and it has given me a way to tell about it. I'm extremely grateful for that.
You can expect me to post a lot more regularly in the future.
Create Art Every Day Tee Shirt
by
Victoriart
Design your own shirt
online at zazzle.com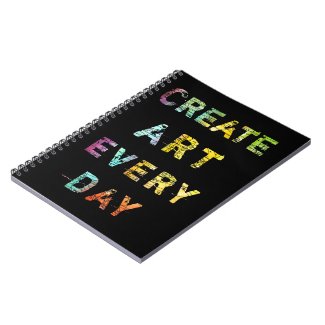 Create Art Every Day Spiral Notebooks
by
Victoriart
Browse Typography Notebooks online at
Zazzle.com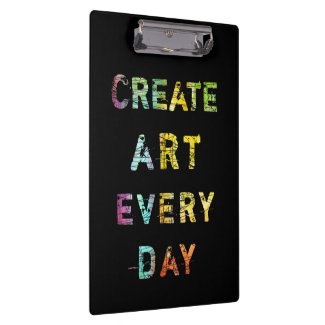 Create Art Every Day Clipboard
by
Victoriart
View other Typography Clipboard at
Zazzle.com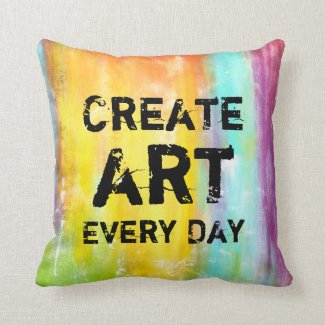 Create Art Every Day
by
Victoriart
Check out Typography Pillows online at
zazzle