Some of my attempts at decorating my mantel.
Like our deck, the mantel in our living room is one of those aspects of our home that I haven't always taken full advantage of. I was really excited about having it before we moved in. I imagined decorating it every holiday and for special occasions. However, when it came time to do that I found it more challenging than I expected.
There have been only a few times that I've decorated our mantel over the last eight years that I was satisfied with the results, mostly with fresh flowers in the spring or holiday decorations in the winter. I have actually never successfully decorated it for Autumn or Halloween. Yet, when I saw the direction my latest painting was going, it inspired me to once again give that a try.
"What Never Was" Acrylic on 24 X 36 Canvas
With the painting as my inspiration, I went to work looking for items I thought might work with it. Finding things I liked within the small budget I set for myself was not easy. I bought a few new things, namely some feathers and my new friends Edgar and Allan, and then filled in the best I could with stuff I already had.
Edgar
Allan
I still think it needs something but it may not be until next year that I find it or figure out what it is. The victory for me is that I did my best and didn't let my perfectionism keep me from trying. Another win against my anti-muse, happy Autumn to me! And to you.
My mantel decorated for Autumn/Halloween.
Update 10/20/14:
I found some candlesticks over the weekend that are perfect for my mantel. They are tall, giving this display more variations of height and more effectively filling the space on either side of the painting. I think it looks so much better now, don't you?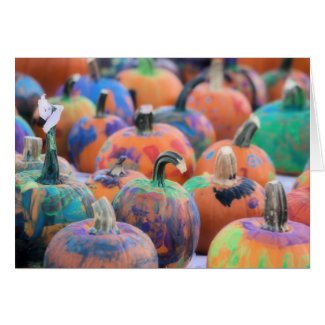 Colorful Pumpkins Photography Halloween Cards
by
time2see
Create unique
personalized photo note cards
from zazzle.com.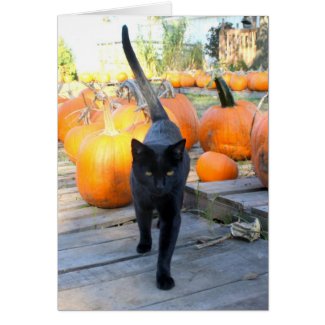 The Pumpkin Guardian Cat Halloween Greeting Card
by
time2see
Shop for a different
greeting card template
online at zazzle
Just Batty Halloween Scarf
by
Victoreeah
Look at Bats Scarves online at
Zazzle.com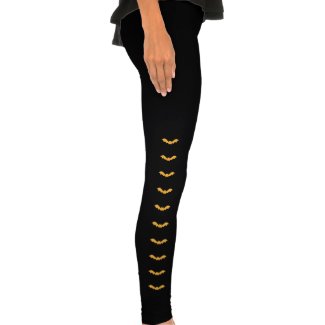 Just Batty Halloween Leggings
by
Victoreeah
See other
Bats Leggings