Chalkboard Mural In Progress
One of the many things I am learning through this blogging challenge is that while I may create art every day, I don't always
complete
art every day. I keep planning posts with the expectation that I will be finished with one project or another but things always insist on taking longer than I think they should.
That fact can be really frustrating at times but t
oday, when I realized I wasn't going to be able to finish the chalkboard mural I've been working on in time to share it with you here today, I found myself remembering the recovering perfectionist's mantra: progress, not perfection.
A Little More Progress
Progress, not perfection! Wow, what a concept, I thought. You mean I can actually focus on what I'm getting done rather than what I haven't completed? Is it true that I'm allowed to enjoy the process of creating rather than rush to get something done to meet the arbitrary deadline I made up in my head that no one is holding me to but me?
I took a deep, cleansing breath and decided that yes, it is true.
Still More Progress
Drawing on my chalkboard was so much more enjoyable after that. I'm actually looking forward to working on it some more tomorrow if I have time and the day after that if I need to. As long as it takes because it's progress, not perfection that matters.
All I Could Get Done Today (I will update with a final photo when I'm done.)
Update 10/7/2014:
Here is a photo of the finished mural:
Autumn Leaves Mural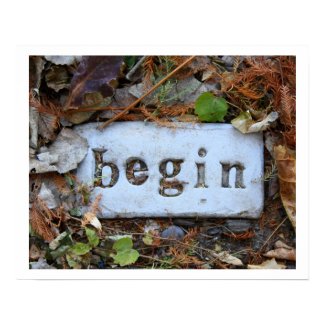 "Begin" Autum Path Stepping Stone Photography Poster
by
time2see
Look for more
office art
at zazzle.com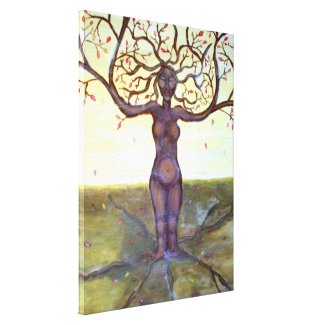 "Rooted" Tree Goddess Art Canvas Prints
by
Victoriart
View other Rooted Canvas Prints at
Zazzle.com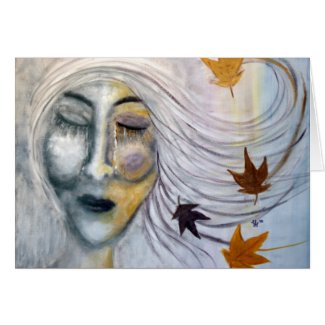 "When October Goes" Art Greeting Card
by
Victoriart
Make a card
on zazzle.