These chairs are my favorite staple gun project of 2014
The second runner up on my top ten blog posts of 2014 is "The Art Of Using A Staple Gun", which also makes it the most popular of all of my Create Art Every Day Posts. I love that a post that is basically about my failure to learn how to sew and features photos that I wasn't 100% happy with when I posted them made my top three this year. That just goes to show how wrong my perfectionist anti-muse can be.
Of course you can't tell her that. My anti-muse is never impressed with my no sew projects. She thinks everything needs to be expertly finished and look like it belongs in a magazine. Well, to heck with her because I happen to love my little fabric projects. Here's a few more them:
I made
my garden shed
curtain panels by just cutting them to length, folding them over a bit and stapling them to that piece of pink trim before attaching it to the wall. I also used the fabric and my staple gun to cover a chair and make a bulletin board.
I dressed up some inexpensive white lace curtain panels by attaching some cool scarves to them using fusable fabric tape. I think they look great in
my home gallery
.
The curtain in
my master bathroom
is a $3 fabric remnant that I trimmed with scissors and attached to the rod using drapery clips. It was meant to be a temporary solution but I have yet to find anything I like better.
So if you find a fabric you love, don't let a little thing like being completely inept at sewing keep you from finding a way to use it in your home. W
ith a little imagination and creativity, anything is possible.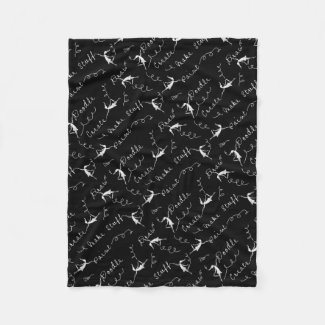 Art Fairies At Work
by
Victoriart
Look at
Zazzle Fleece Blankets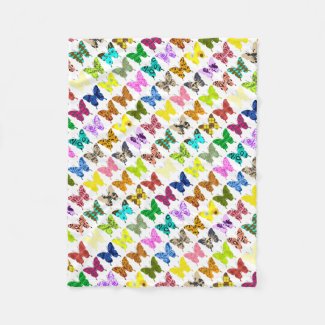 Butterfly Collage
by
Victoreeah
Shop for another
Zazzle Fleece Blanket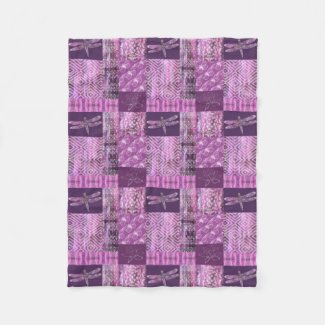 Purple Patina: Mosaic
by
Cabagelow
Find other Boho Fleece Blankets at
zazzle.com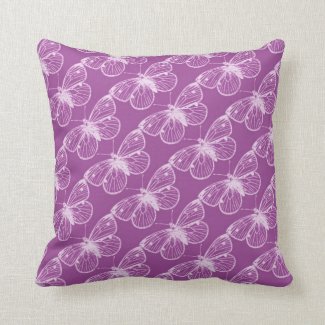 Purple Patina: Butterflies and Dragonflies Throw Pillows
by
Cabagelow
Look at other Boho Pillows at
zazzle.com