My staple gun and my fabric stash
I am not an expert at anything. However, if my muse requires it, I am often able to muster up or acquire enough skill to do whatever needs to be done to realize her vision. That is unless it involves baking or sewing.
The baking thing is not a big deal but my lack of sewing skills can be frustrating at times. You see, I happen to love fabric. I could spend hours in a fabric store (and have), finding inspiration among all that color, pattern and texture. But I have accepted that I will never be capable of making custom slipcovers or drapes or Halloween costumes for my cats (fortunately for them) or anything that involves a sewing machine.
This is why I'm grateful for the existence of fabric glue, fusable fabric tape (even though that requires me to iron) and that most wonderful invention we call the staple gun.
I took advantage of the latter yesterday to update a pair of thrift store chairs. Here's the before picture:
My thrift store chairs before
As you can see the seats were in desperate need of recovering but I was in no hurry to do it until my muse and I came across the perfect fabric recently. Here's what they look like now:
Thrift Store Chairs After
A closer look
I like them so much better now. Thank you staple gun!
Note: This was my #3 of my Top Ten Posts of 2014. Click here to see more of my no sew fabric projects.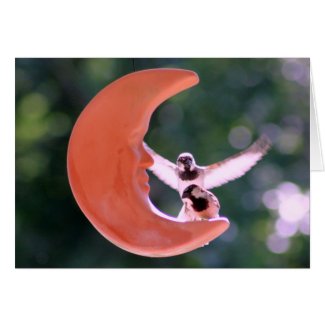 "Moon Landing" Bird Photography Card
by
time2see
Make a card
on zazzle.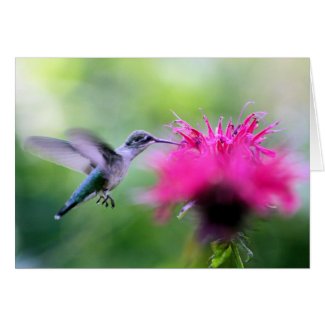 "Ruby" Hummingbird Photography Greeting Card
by
time2see
See other
greeting card templates
on zazzle.com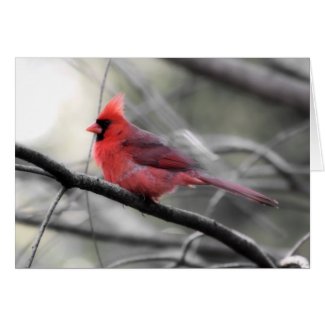 Red Cardinal, Gray Day Photography
by
time2see
Find more Bird lover Cards at
Zazzle