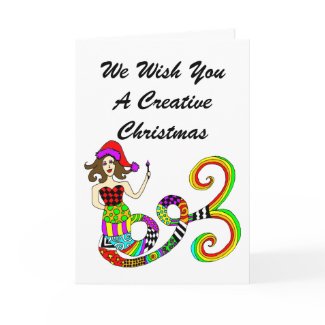 Create Mermaid Muse Creative Christmas
by
Victoreeah
Today's featured card is my "Create Muse Mermaid Creative Christmas Card" from my Imagine Mermaid and Friends line. This card celebrates the thing I love most about the Holidays, the opportunity and inspiration it provides for creativity.
Now, I certainly don't need an excuse to break out the glitter and the glue gun but I'm sure my love of these things began with Holiday craft projects when I was a kid. I treasure my memories of sitting at my Grandmother Jane's dining room table, helping her make ornaments out of oyster shells, old holiday card images, glitter, ribbon and glue. We also made ornaments from small food tins. My Grandmother learned the value of recycling and repurposing during the great depression but I wasn't aware of that at the time. I just thought she was brilliant and fun.

During the current economic climate, I know a lot of people may not be able to afford to buy gifts or decorations or even super cool Holiday cards by awesome artists like me. While I certainly look forward to a more prosperous economy, I think this is an opportunity for people to discover or rediscover their own resourcefulness and ingenuity. In other words, just as the card says, I truly do wish everyone a creative Christmas and a crafty New Year because I know firsthand how joyful they can be.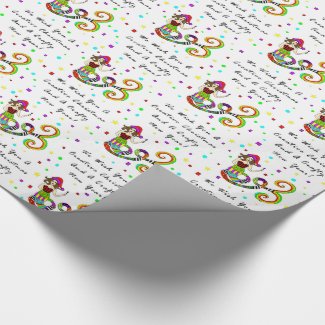 We Wish You A Creative Christmas Mermaid Gift Wrap
by
Victoreeah
Shop for Mermaid Wrapping Paper online at
Zazzle.com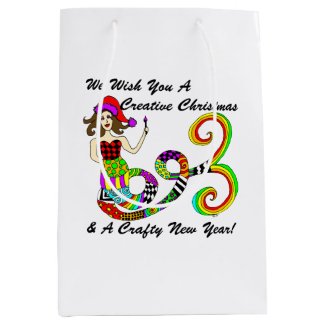 We Wish You A Creative Christmas Mermaid
by
Victoreeah
Find other Creativity Gift Bags at
zazzle.com