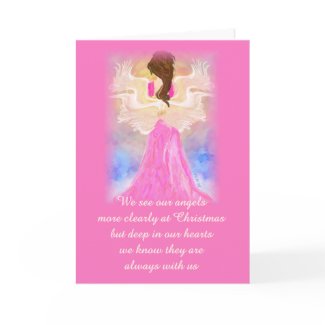 The Christmas Angel on this card, also known as the "pink angel" and the "facing the sun angel", is one of my more popular digital art paintings. It has a special place in my heart because it is a favorite of my niece Kt and always reminds me of her.
On this card, the angel is accompanied by the words, "We see our angels more clearly at Christmas but deep in our hearts we know that they are always there." On the inside it reads, "Thank you for being one of the angels in my life. Merry Christmas."
This card is meant for the friends in your life who just always seem to be there when you need them most, the family members that are always giving of themselves to others or someone who has assisted or guided you through challenging times. I'm sure that you have at least a few of these special people on your Christmas card list this year, I'm blessed to be able to say that I do too.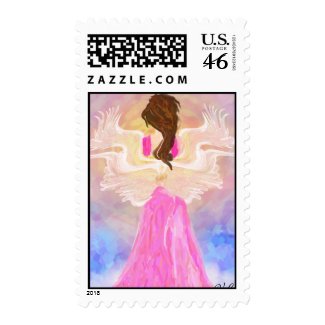 Face The Sun Angel Postage
by
Victoreeah
Browse other
Victoria lynn hall Postage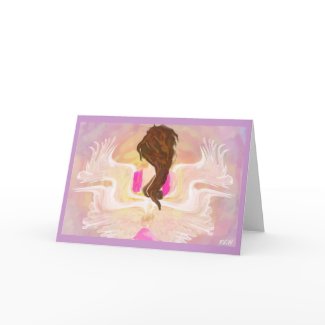 Angel Wings Card
by
Victoreeah
View more
Victoria lynn hall Cards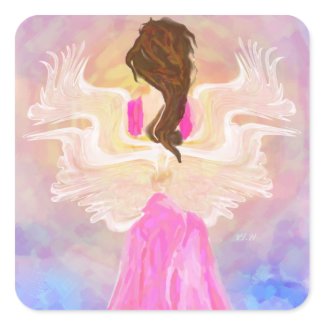 Christmas Angel Square Stickers
by
Victoreeah
sticker printing
by zazzle.com
"Facing The Sun" Angel Art
by
Victoreeah
Browse more Angel Wrapping Paper at
Zazzle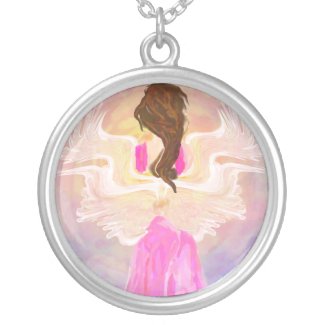 "Facing The Sun" Angel Art
by
Victoreeah
Make a
personalized necklace
online