The Cabbage Gallery
I've heard experts say that you should live in a house for awhile and get a feel for how you live in it before you start decorating. This is good advice that I completely ignored when Hippie and I moved in to The Cabbage more than 7 years ago. I had a vision for this home the minute I laid eyes on it and started painting the walls minutes after we got the keys.
I was especially excited to tackle the two rooms at the front of the house that were original to my 1920 Bungalow. One was the dining room and adjacent to that was what probably would have been known as the front parlor. That, I decided, was going to be my dream library. And, after some work, it was, for awhile.
Before: The Cabbage Library
It was kind of a shame really but over time The Library just proved to be an impractical room. I think it took about two years for me to admit to myself that it didn't work and move the library to the guest room. Then for the next five years I took the experts' advice and just lived in my not-a-library-anymore room, mostly using it as an office as I waited for inspiration.
Slowly, as my life and business evolved, it became clear that I needed more than an office. I needed a place where I could store and display my art, products and the collections that inspire me. Finally, the idea of turning the room into a home gallery started to form until it became impossible to resist. It took awhile for it all to come together and I will probably be tweaking it for awhile but overall I'm super happy with it and I hope you like it too.
And now on with the tour...
Here's an expanded view where you can see my funky hanging pendant light, a thrift store find.
The Cabbage Gallery, daytime
Hippie built and installed all of the shelves and I have been arranging and rearranging stuff on them ever since.
Hippie's shelves, my art
More Shelves and Art
I'm excited to finally have a place to display my vintage photo collection. I call it my wall of adopted ancestors.
Vintage Photo Collection
I've also been working on the adjacent dining room but it's still a work in progress.
Dining Room Entrance
The built in bookcases on this wall are a perfect place for me to store and display my Zazzle products. Though after looking at these pictures I think I need to paint the inside of them a nice, bright color.
Product Display
Update: Painted the shelves, looks so much better now, don't ya think?
I am really bad at hanging wallpaper so I hand painted this butterfly and branches pattern on the wall instead.
Wall Pattern Detail
I made the window treatments by embellishing some inexpensive lace panels with some great scarves I found at Pier1.
The Cabbage Gallery Window Treatment
Cabbage Gallery Sitting Area
I got the fab pouf from Modcloth and Hippie helped me make a little stand for it to get it off the floor and make it more like an ottoman. We also made a little pedestal for my card rack.
Pouf on a pedestal
Elevated card rack
So there you have it. Thanks so much for reading. Now on to finishing the dining room!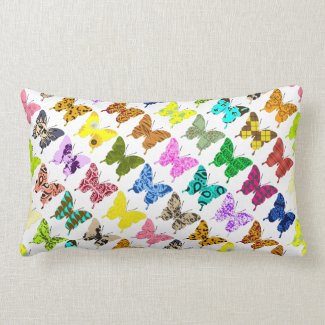 Butterfly Collage Pillow
by
Victoreeah
See other
pillows
.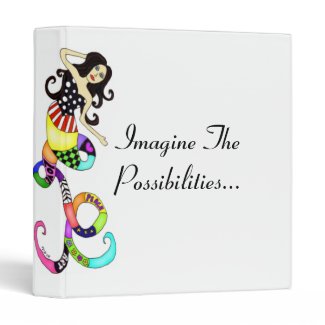 "Imagine The Possibilities" Colorful Mermaid Muse 3 Ring Binder
by
Victoreeah
Create a
binder
at zazzle
As long as they were together Vintage Photo Cards
by
VictoriaVintage
Look at other Family Cards at
zazzle.com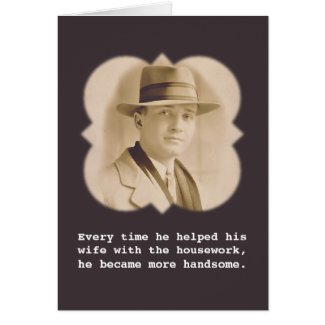 He became more handsome Vintage Photo Card
by
VictoriaVintage
Create
custom photo note cards
at zazzle.com.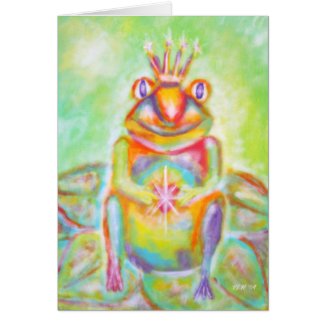 "Potential" Frog Prince Art Card
by
Victoriart
Look at more Fairy tale Cards at
zazzle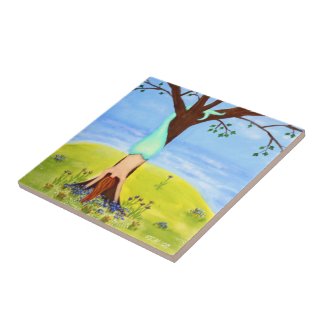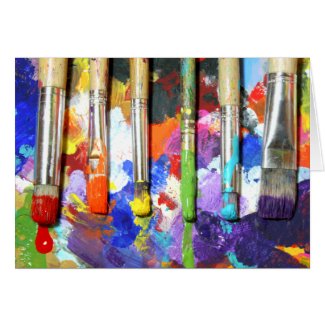 Rainbows In Progress Greeting Card
by
time2see
Make a card
on zazzle.