I've been trying to remember how I stumbled upon the Everyday Is A Holiday blog and I can't. I'm sure it was just inevitable that I would. It seems that ever since I made the big commitment to my muse , myself and my creativity I find that I am drawn like a magnet to others who have done the same. Reading about the adventures and challenges of amazingly talented and creative people like Jenny and Aaron keeps me inspired and motivated to live up to my own creative potential
.
I also really enjoy following Jenny on pinterest. I wouldn't say my style is exactly the same as hers but there is definitely some overlap. Also, I think her love of and loyalty to pink and blue hues gave me the confidence to go with a similar color scheme when I decorated my garden shed.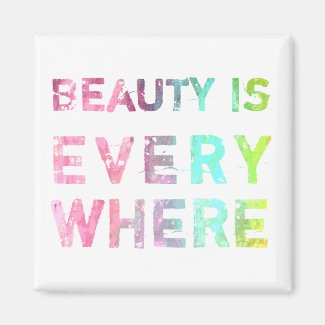 Beauty Is Everywhere Refrigerator Magnet
by
Victoriart
Find other Expression Magnets at
zazzle.com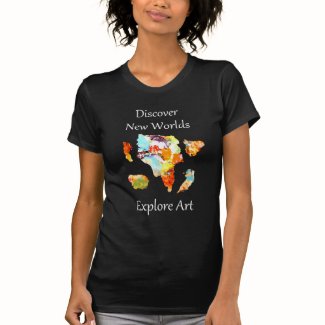 Discover New Worlds - Explore Art Dark T-shirts
by
Victoreeah
Create t-shirts
online at Zazzle.