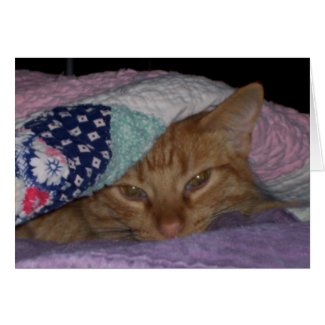 "Come Snuggle" Card
by
Victoreeah
Congratulations to this year's winner of the annual
Battle of the Valentine's Day Cat Cards, Snuggle Cat! It was a very close race for awhile but I'm glad that Snuggles won out in the end (not that I'm playing favorites or anything). In fact, though second in sales to the all time champion, Sarcastic Cat, Snuggle Cat was the "most popular" Valentine's Day Cat overall this year.
Our runner up this year was On My Mind Cat who just edged out Basket Case Cat at the last minute. And our newcomer, Sassy Cat, made a very respectable showing, I think she is definitely one to watch next year!
Of course, you don't have to wait until next Valentine's Day to give a cute cat card. You'll be happy to know that all of our contestants have all occasion, just for fun and friendship, versions of their card as well. Hurray!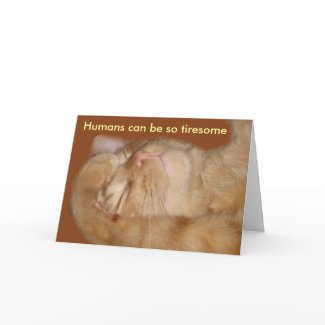 Sarcastic Cat All Occasion Card
by
time2see
Become a part of Zazzle's
artist affiliate program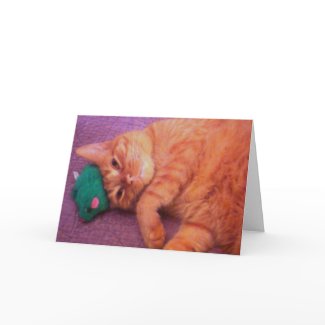 "You're Always On My Mind" Cat Greeting Card
by
time2see
Learn
ways to make money as an artist
on Zazzle.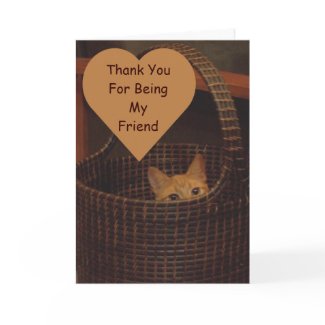 Basket Case Cat Friendship Card
by
Victoreeah
See more
Cat Cards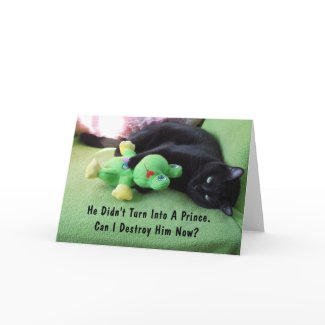 Sassy Cat & Froggy Friendship Card
by
time2see
Shop for a different
greeting card template
online at zazzle