Snowed In
A couple of weeks ago the grass was green and the daffodils were just starting to come up. I could smell spring in the air and I just couldn't wait.
Snow Growing
Then we had two big snow storms.
Snow Umbrella
I've decided to look at it as a reprieve, sort of like hitting the snooze button on the alarm so I can spend just a few more minutes dreaming. I've decided to be grateful for these last, quiet, introspective days of winter; for time to spend in the studio instead of the garden; for time to spend reading instead of weeding; for time to spend planning instead of planting.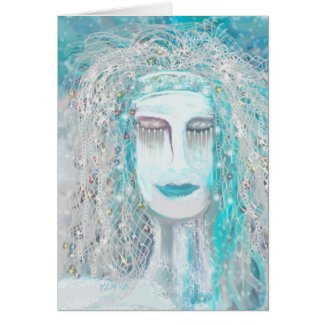 The Winter Queen Digital Painting Art Card
by
Victoreeah
Create custom cards
online at zazzle.com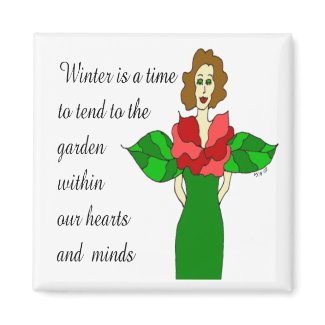 Garden Angel "Winter Rose" Magnet
by
Victoreeah
View more Victoria lynn hall Magnets at
zazzle.com