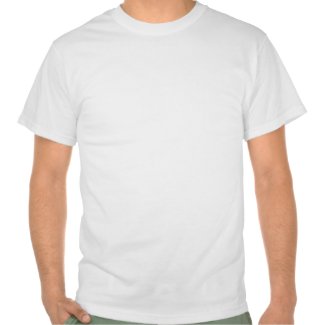 Best Cat Dad Ever T-shirts
by
Victoreeah
Check out Spoiled T-Shirts online at
zazzle
If you read my profile here, you will see that I am a (not crazy) cat lady. I specify "not crazy" because I am not fond of the term "crazy cat lady", especially when it is used loosely or in jest. I know there are extreme cases where the title is warranted but I think compassion for animals in general is one of the most sane traits a human being can possess and should be respected. In fact, it is the people who don't love animals whose sanity I question.
Lucky for me, Hippie is a cat guy. He is just as much to blame as I am that we have taken in as many cats as we have over the years and he has always been as devoted, if not more, to their care and well being as I am. He has never once suggested that I was crazy for spoiling our "kids" with treats or toys or their own furniture and throw pillows. It seems perfectly sane to him that at times doing the right thing for our pets requires that we both make personal sacrifices. He may not express it as openly as I do, but he loves them as much as I do and they love him, some of them a little more than they love me (and who can blame them).
So, even though we don't have any human children, we will most definitely be celebrating Father's Day this year to honor my favorite (not crazy) cat dude and the Best Cat Dad Ever!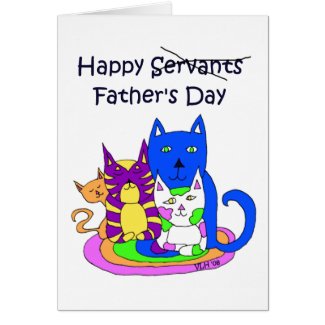 From The Cats Father's Day Card
by
Victoreeah
Shop for Spoiled rotten cats Cards online at
Zazzle.com
Real Men Like Cats T-shirt
by
Victoreeah
Browse
Man T-Shirts
Spoiled Rotten Cats T-Shirt
by
Victoreeah
Design a
photo t-shirt
online at zazzle.com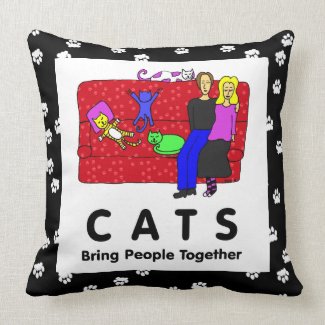 Cats Bring People Together Pillows
by
Victoreeah
Browse more
Kitty Pillows