The results are in, and while I don't plan to tell my cat Bart this, the winner by a landslide is
Sarcastic Cat
.
Snuggle Cat
gave a valiant effort and was even ahead for a very short time but in the end was no match for the power of snarkiness and sarcasm.
Fortunately for me,
Sarcastic Cat
And
Snuggle Cat
are not just for Valentine's Day but are here to tolerate me and snuggle with me every day of the year in the form of Bart. And you can still enjoy them both through their all occasion cards and other products.
You can also learn more about Bart on his
Squidoo Page: His Majesty the Cat
Hope everybody had a great Valentine's Day.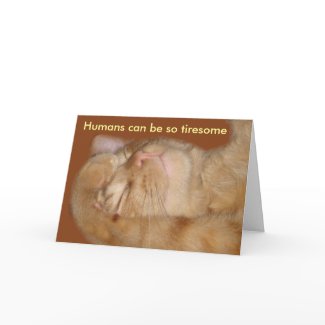 Sarcastic Cat All Occasion Card
by
time2see
Shop for a different
greeting card template
online at zazzle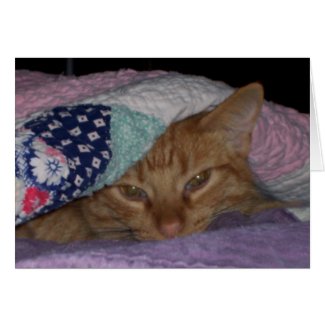 "Come Snuggle" Everyday Card
by
Victoreeah
Create a
notecard template
at zazzle